US 60/65 Interchange Springfield, Missouri

Maps
Needs and Constraints Map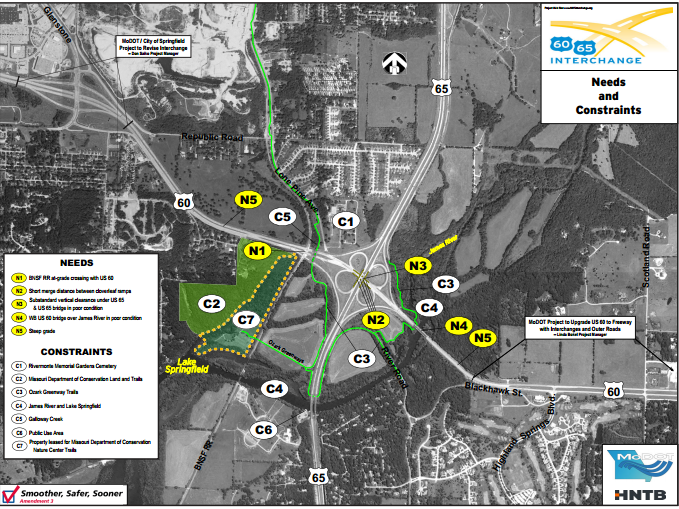 Northbound U.S. 65-to-westbound U.S. 60 "Flyover" Ramp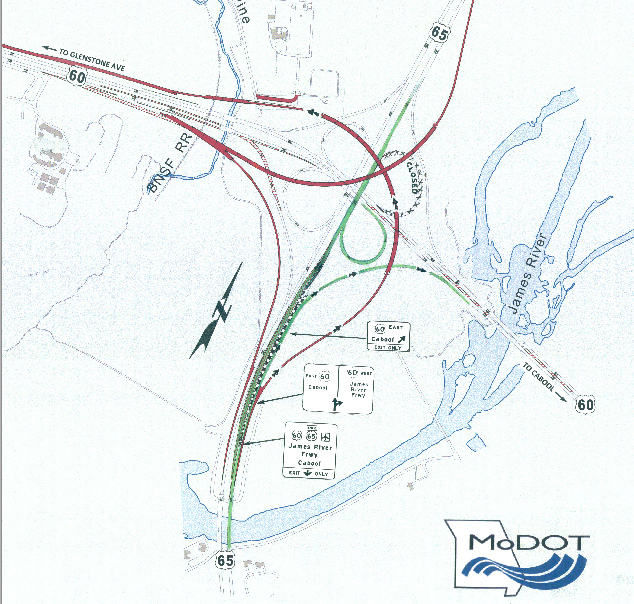 Traffic Priorities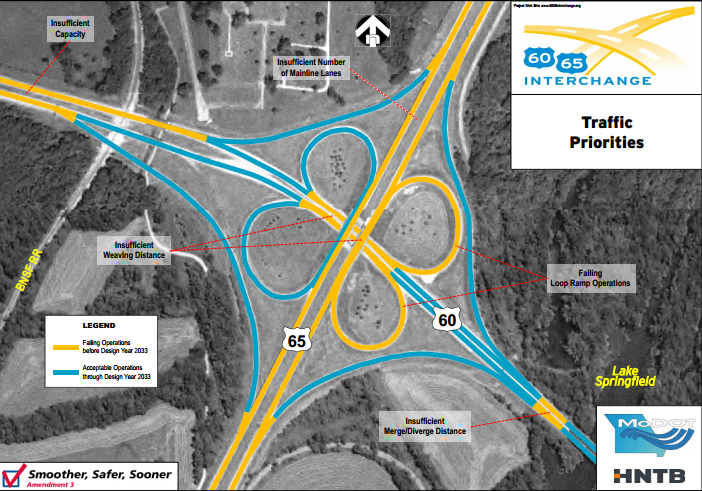 Illustration: Old Interchange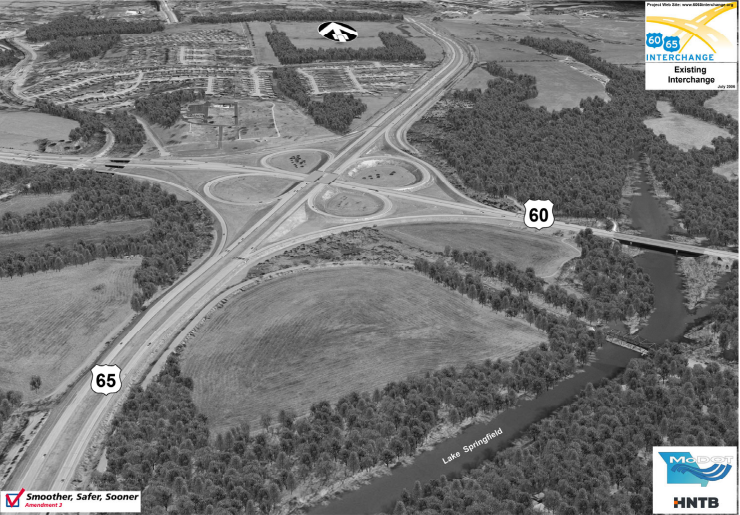 Needs and Constraints
Those familiar with the US 60/65 interchange already knew a few things about what a new interchange should look like and how it should work. Existing conditions and projected traffic volumes provided other clues as to how construction might be phased, or whether partial replacement of the interchange should be considered.
Looking at future traffic needs and the physical constraints offered by the landscape was part of the design process. The final interchange design accommodates these factors.
Some of the major needs and constraints are documented below in our interactive map. To toggle between the needs and constraints and projected traffic volumes maps, click text links in the lower right corner of the map.
To view photos of the project area, click points of interest on the map.
All map of site look here:
Related Posts